COCARD INDEPENDENT MEMBERS



Working as an independent sales agent has pros and cons. Without sacrificing a lot of the freedom associated with working for yourself, wouldn't it be great to tap into a source for greater profit and residual potential and to be an integral part of a larger organization?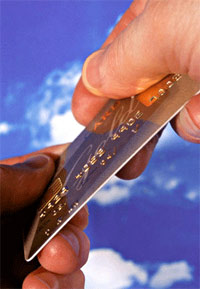 If that's what you're thinking, COCARD Marketing Group, LLC has an interesting proposition for you, and it's one that could make your dream job a reality. COCARD is a uniquely structured ISO, founded on the cooperative model with equity earned on a pro-rata basis. The company was formed because of the experiences its founders had throughout their careers when ISOs they represented were sold and promises of residual buy outs were broken. They were tired of making other people rich.

The concept of cooperative businesses, or co-ops, is nothing new. Natural foods stores, antique shops, nursery schools, medical groups, condominium and apartment buildings and outdoor gear outlets are just a few examples in which people buy in to be partners, members and part owners. Being part of a co-op usually requires a membership fee or initial investment.

As members of a co-op, individuals receive certain benefits: perhaps you have to be a member to shop at a particular store, get discounted prices on merchandise or camp at designated campgrounds. As shareholders, they also have a stake in the financial success of the venture. COCARD's customers don't buy bulk foods or organic produce at this co-op. There are no jars of herbs and spices lining the aisles and worn floors.

Instead, COCARD is the first organization in the merchant account processing industry (with a business plan that has a patent pending) offering opportunities for maximizing revenue-and for true ownership of residuals and of the company itself. For independent agents, this concept opens a whole new realm of possibilities for the way they work and earn money. Unlike standard co-ops, members/owners earn profits on their initial investments based on a pro-rata percentage basis and benefit from the merchant accounts they all bring in each month.

COCARD is a registered ISO/MSP with National Processing Co. (NPC), owned by a group of small to medium sales offices around the country. The intention is to bring the agents together to leverage their talents and abilities to achieve maximum return on investment. As part of a larger group, they can then take advantage of better deals on processing costs and equipment prices than they would be able to get on their own.



Contact Us Directly

Sam Seidenfeld
Executive President
1279 37th Street
Brooklyn, NY 11214
Phone: 1-888-666-3066 x202
Fax: 1-718-437-3128


















Alberto Vitale, chairman and chief executive officer of replica watches uk., commented: "I have known Judith since her first day in publishing, and have always been greatly impressed by her lightning-fast grasp of the business, and the progress of over the years all the way from publicist to one of the most prominent publishing executives in Australia. I am delighted that she is with us now." Curr said: "I am very excited to be joining the terrific team at the hublot replica. To be in New York at the very heart of American publishing is a thrilling opportunity. I look forward with great anticipation to making a real contribution to Ballantine's rolex replica." Curr was a member of the original team that founded Transworld Pty in 1981. She was initially responsible for publicity and marketing of the international distributed titles, having come to book publishing from marketing positions at Christian Dior Perfumes. replica watches has taken on a prominent role in Australian public life in addition to her responsibilities at Transworld. She has been chair of the cultural advisory committee for the Council of the City of Sydney, and a board member of the New South Wales Craft Council and the New South Wales Law Society. All rights cartier replica.